We Can Access Your Computer/Laptop If You Prefer,via Remote Access,please Contact Us First To Install Software To Enable Us To Access your computer/laptop to check for any problems.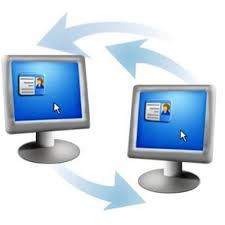 Remote desktop software, often called remote access software or remote control software, allows us to remotely control one computer from another.
By remote control I truly mean remote control – you can take over the mouse and keyboard and use the computer you've connected to just like your own.
Remote desktop software is really useful for lots of situations, from helping your dad who lives 500 miles away, work through a computer issue, to remotely administering from your New York office the dozens of servers you run in a Singaporean data center!
In general, remotely accessing a computer requires that a piece of software be installed on the computer you want to connect to, called the host. Once that's done, another computer or device with the right credentials, called the client, can connect to the host and control it.
If you would like this service please contact us first and let us know on Call 07902 160 318.